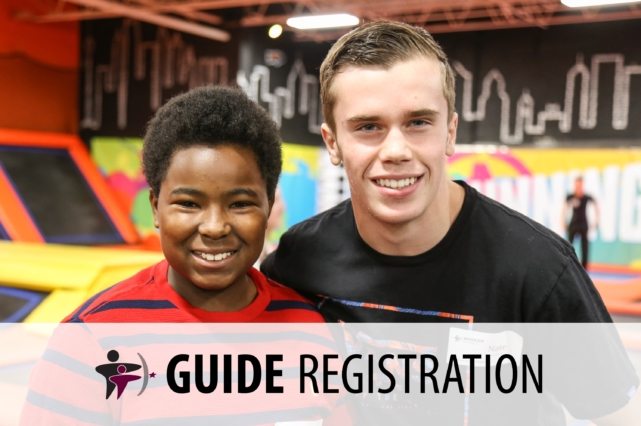 Warrior Guide Registration
Looking for a fun club to join and to make a difference in a young child's life? Warrior Guides is the club for you! Fill out the below form to register to become a Guide and mentor to a Chester 5th or 6th grader and participate in monthly events together growing a wonderful relationship.
The events include:
September: Warrior Guide Orientation
October: Army/Navy Soccer Game
November: Urban Air Trampoline Park
December: Christmas Party
January: Henderson Field Day
February: Arnold's Family Fun Center
March: Palace Bowling
April: Community Service Day

Henderson students in 10th- 12th will get priority for Guide positions.  Freshman are welcome to apply, and will be put on a waitlist until the registration deadline.
The fee to participate is $50, to help defer the cost of event entertainment, food, and transportation. You can pay by cash, check or money order payable to: Andrew L. Hicks, Jr. Foundation.  Payment can be mailed to: Niki Goodson, Andrew L. Hicks, Jr. Foundation, P.O. Box 177, Downingtown, PA 19335
Registration is due by Friday, September 22nd.

If you complete this on-line registration, please mail your payment ASAP to complete the process. 
You will receive confirmation that you are registered for Warrior Guides, and expected to attend a Mandatory Guide & Parent Meeting on Thursday, October 5th at 7:00 in Henderson High Auditorium.
Please review the attached Handbook, prior to registering.  Your Warrior Guide Registration, serves as confirmation that you have read and agree to the expectations and policies described in the Handbook.
Click here
for the handbook.
---
Questions?
Email Niki@ALHjr.org
---
Warrior Guide Registration Form
Please fill out below form completely and submit your Guide registration to become a Warrior Guide for the 2017-2018 school year.
Any mentor turning 18 years old prior to 6/1/18 will be required to have a Criminal Background Check done as well as a Child Abuse Clearance and their name will be run against the Megan's Law National Sexual Offenders Registry.
Please click here for more information on obtaining clearances.
Warrior Guides Liability Waiver
Warrior Guides Photo permission