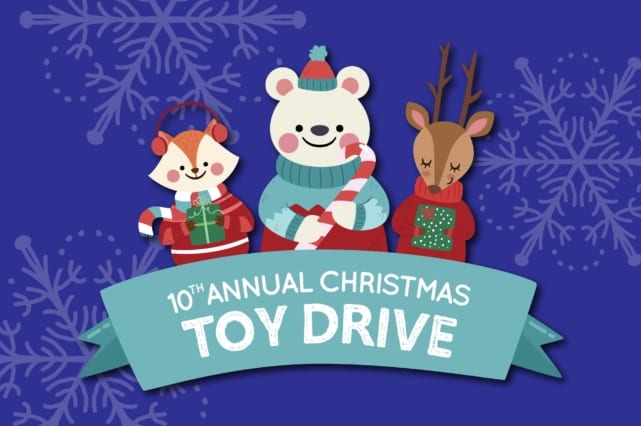 Christmas Toy Drive
From November 15th – December 11th the Foundation will be collecting NEW & UNWRAPPED toys for our Christmas Toy Store on Saturday, December 14th in Chester. The toy drive is being held to benefit the children of Chester this holiday season.
This event is graciously being sponsored by Hazley Builders.
---
Drop Off Locations:
---
Hicks' House 914 Kenmara Drive West Chester, PA 19380
Watkins' House 117 Sussex Rd West Chester, PA 19380
Tarazi's House 216 Taylor's Mill Road, West Chester, 19380
Ciarlones' House 810 South Apple Hill Drive, West Chester, PA 19380
Fernandes' House 825 Shadow Farm Road West Chester, PA 19380
Ahrens' House 985 North Penn Drive, West Chester, PA 19380
Sweeney's House 550 Sunset Hollow Road West Chester, PA 19380
---
Over 400 children from Chester, PA are individually selected to "shop" in the toy store for their Christmas presents. Check out pictures from last year. Following their shopping experience they bring the toys out to their parents who take the toys to our wrapping station to wrap the presents to put under the tree for Christmas day! While the parents get the presents wrapped the children are picking out presents for their parents and enjoying hot chocolate. For some of these children these may be the only gifts they receive this Christmas.
Register to volunteer at the toy store today!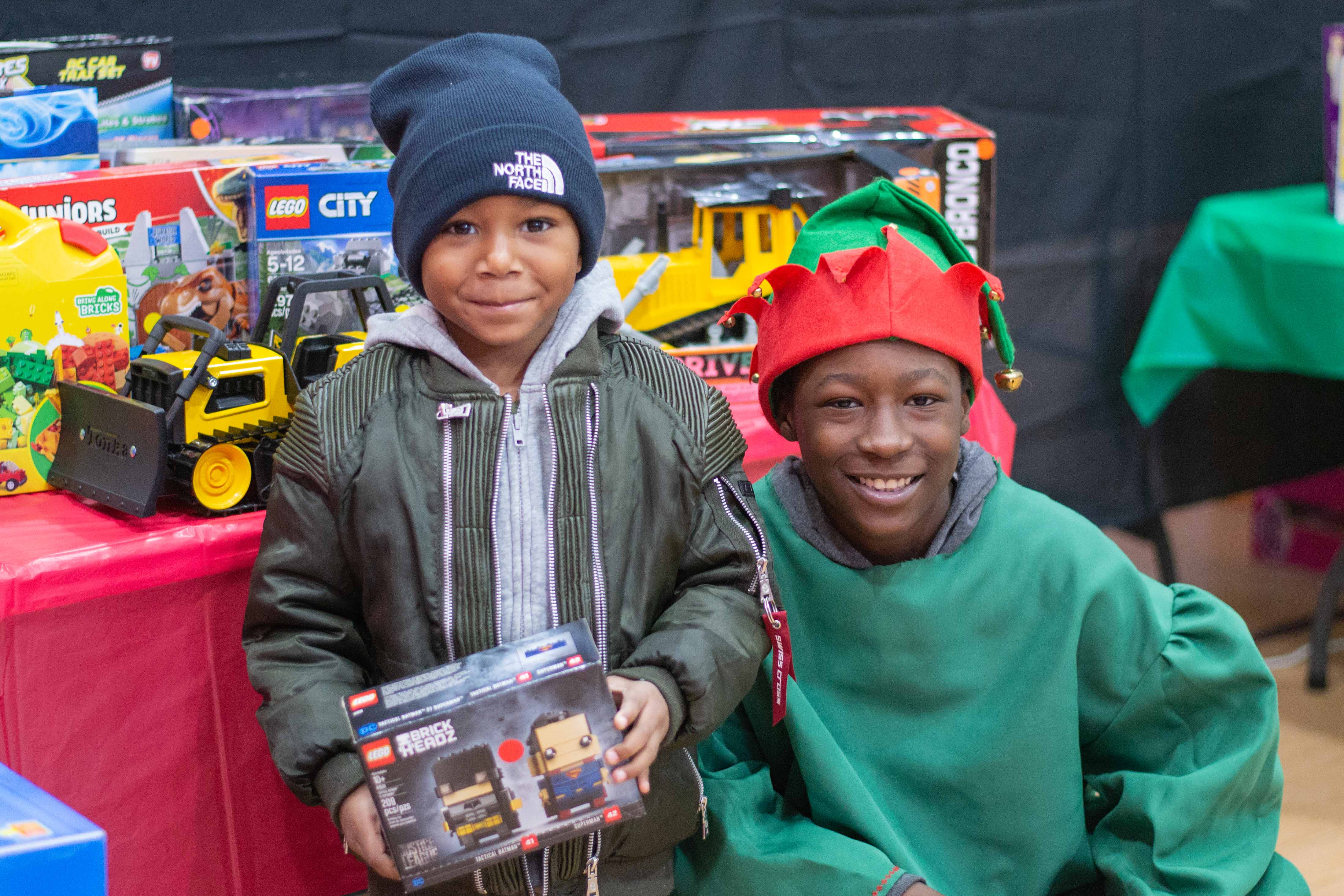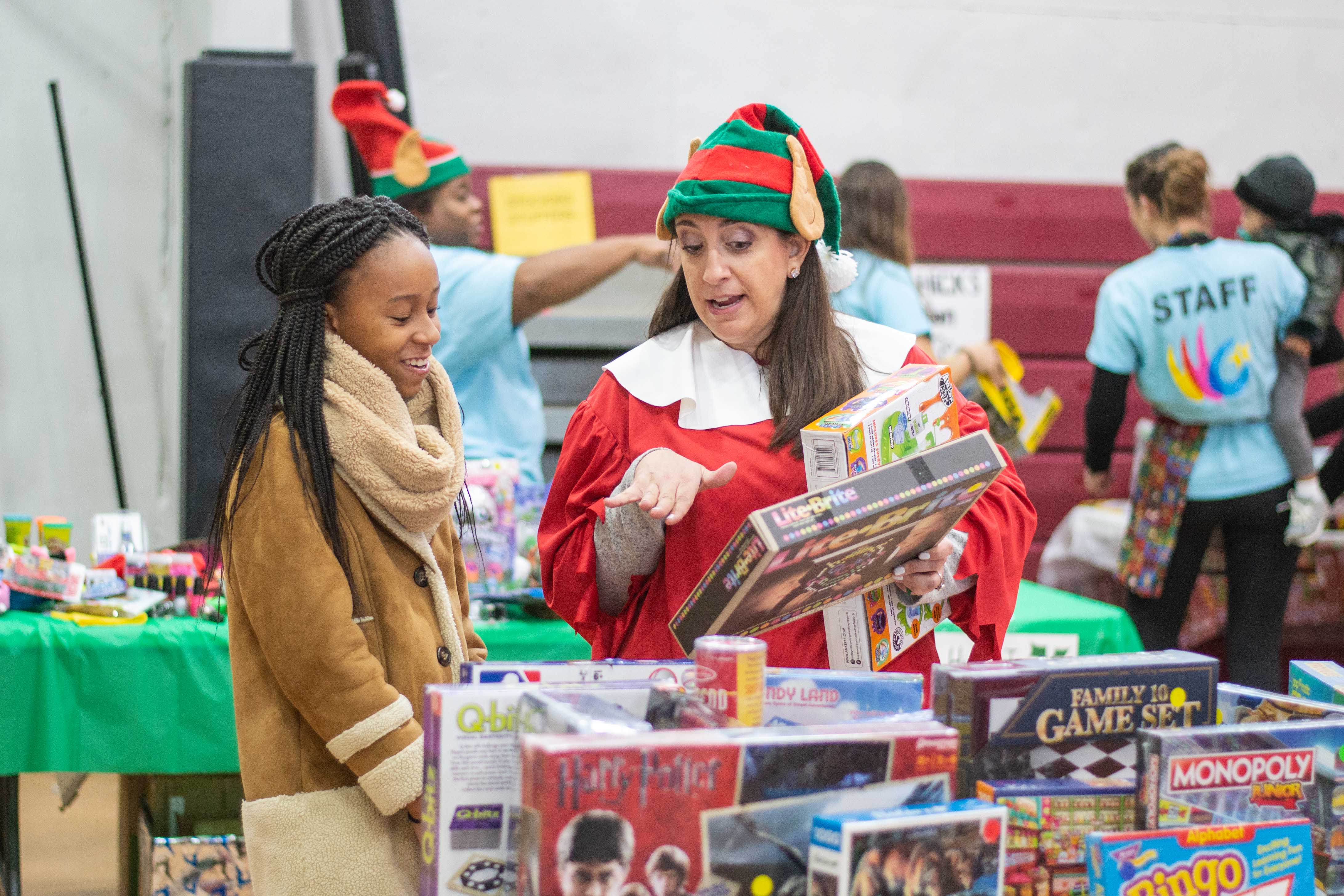 We are in need of over 2,000 toys to support over 400 children. Please consider donating toys for children ages 5-12 (Pre-School through 7th Grade). Below is simply a suggested list of possible toys to donate, but not limited to what is listed.
We are also collecting NEW and GENTLY USED gifts for Mom, Dad, and special people in the children's lives so they can shop for family members and get to experience the gift of giving themselves. See a list of suggested items listed below.
ADDITIONAL TOY DROP OFF LOCATIONS
Henderson High School
Christ Community Church
Reveal Salon for Women
Salon West Endz
Carlino's Ardmore
Carlino's West Chester
Mary C. Howse Elementary
East Bradford Elementary
Platinum Salon
Brother's Pizza
Dairy Queen West Chester
Peter's Salon
Hillsdale Elementary
The Bowling Palace
Main Line Gymnastics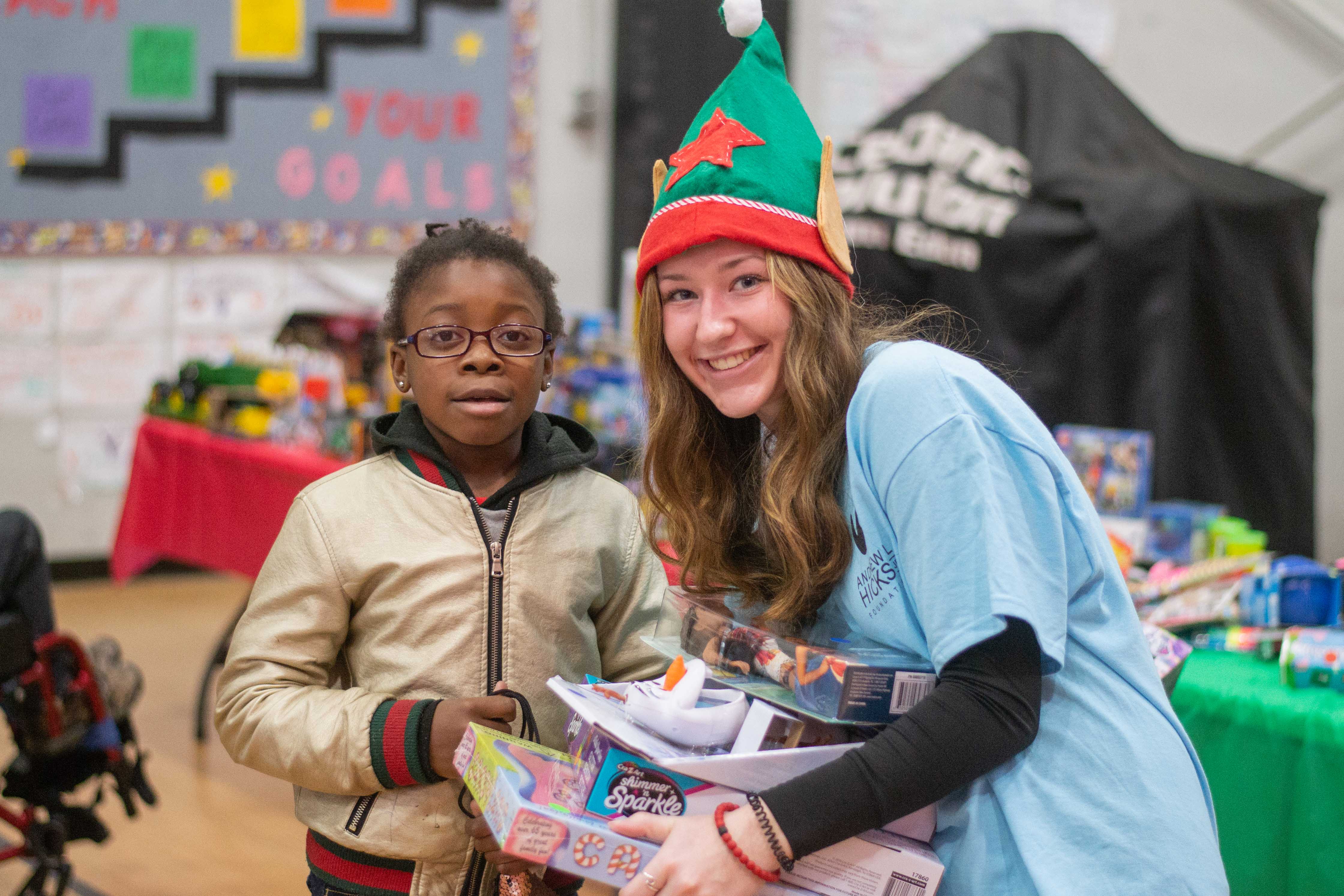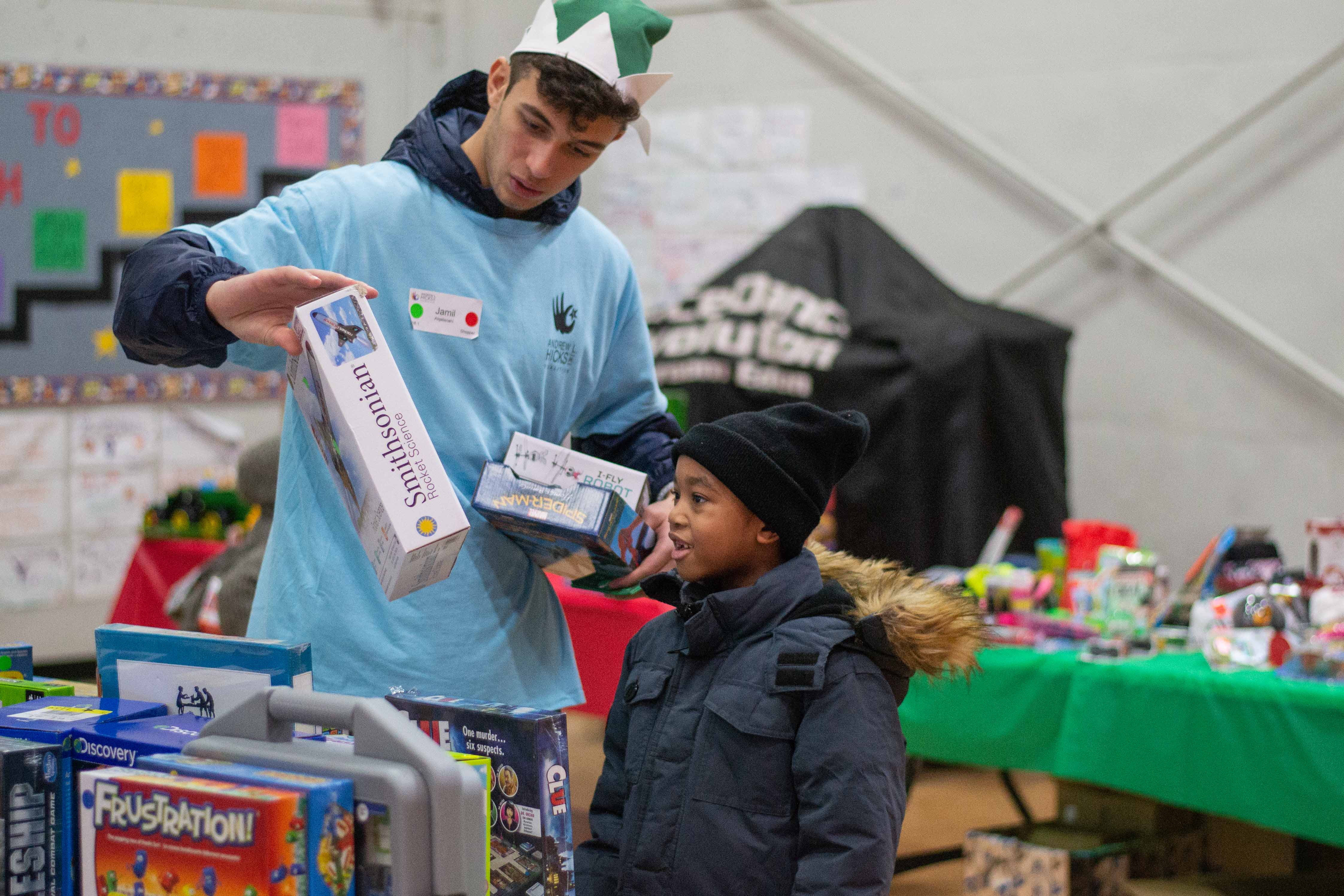 Suggested Toy List:
STEM learning toys
Basketballs, Footballs, Baseballs, Baseball Mitts, Soccer Balls
Sports equipment
LOL Dolls
Legos
NERF toys
Lasertag
Craft kits
African American Dolls – doll clothes and accessories
Electronic cars/animals
Play-doh kits
Jewelry making kits
Shopkins sets
action figures / Disney characters / star wars/ barbie / pokemon
Dress up kits
Room decor
New stuffed animals
Electronic games WITH batteries
fun alarm clocks for kids
Suggested Parent Gift Donations:
Men
Winter hats, gloves, scarves
Shower gel or shave lotion
Picture frames
Mini tool kits
Mini flashlights
Coffee mugs
Travel mugs
Ties
Small box of chocolates
Wallets
Women
Winter hats, gloves, scarves
Neck scarves
Shower gel, lotion
Picture frames
Candles
Jewelry
Dish towels
Oven mits
Coffee mugs
Small figurines
Small box of chocolates
Hand bags