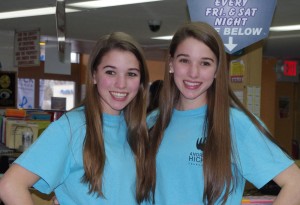 On Saturday, March 10th, the Andrew L. Hicks, Jr. Foundation, as part of Alyssa and Amanda Spence's Henderson High School senior project, took 75 Chester second through 5th graders bowling at the Palace Bowling and Entertainment Center in Downingtown, PA.  The children were put on lanes staffed with Henderson high school students and alumni who were either home for Spring Break, or made the trip home to be at this event!  Almost 100 high school and college volunteers participated in Open Bowl.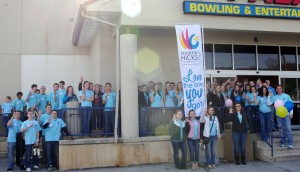 The Chester children are students at Chester Community Charter School, Chester Upland School of the Arts and Widener Partnership Charter School.  They rode on a bus to get to the Palace and upon arrival they were greeted by the huge crowd of Henderson students.  All of the kids got the chance to enjoy each other's company, eat pizza and cupcakes together and even dance to the great music supplied by a DJ!
The Foundation was thrilled to be able to host such an outstanding event.  We look forward to getting together again very soon.
Special Thanks:
The Palace Bowling and Entertainment Center
Krapf Bus Company