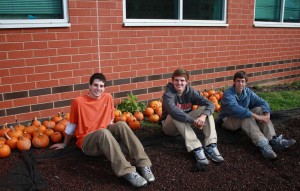 Unfortunately, the 2nd Annual Fall Carnival scheduled for October 29th at Memorial Park in Chester had to be cancelled because of the severe weather that day.  
The event was the senior project for four Henderson High School seniors:  Matt Miller, David Comerford, Joe Bonner and Mike Circe.  The young men worked very hard to plan the activities for the day which were to include pumpkin painting, face painting, carnival games, field games, food, drinks, decorations, and live entertainment.
The Henderson Dance Team was prepared to display their abilities and Kollective Talent was set to take a turn on stage to showcase what they can do.  The William Trippley Youth Development Foundation was also planning to be with us that day, setting up soccer nets and giving instruction on shooting and passing.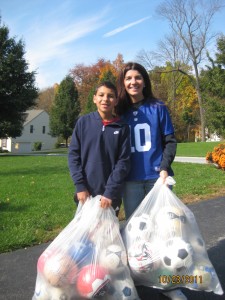 Dylan Gray also organized a Soccer Equipment Donation Drive through the Pass Back Program.  All of the equipment that he collected will be now be given out at at a future William Trippley Youth Foundation Event.  Thanks Dylan!
The four boys did manage to load all 400 pumpkins and 500 goodie bags into a few vehicles and delivered them on October 31st to Chester Upland School of the Arts and Widener Partnership Charter School.  The children were so disappointed to not have the Carnival but they loved the visit by the boys and were thrilled to take home a pumpkin and a goodie bag.
We look forward to putting this event together again next fall and we will search for a location that can provide an indoor facility in case of inclement weather!
Special thanks:
Krapf Bus Company
Giant Food Stores
Wegmans
Kollective Talent
Henderson High School Dance Team
William Trippley Youth Development Foundation
Christ Community Church
Kim Circe, Clipper Magazine
The Sherry Family
Henderson High School Helping Hands
Dylan Gray, The Pass Back Program
Christinas Catering
The Rowshan Family
Gary Kayal
Desire of My Heart Farm