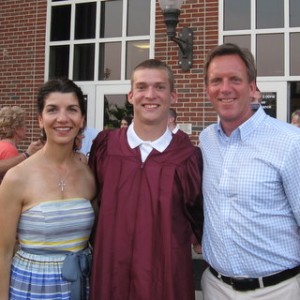 The Andrew L. Hicks, Jr. Memorial Scholarship is a four-year scholarship totaling $10,000 ($2,500/Year for up to 4 years).  The winner of the scholarship is guaranteed to receive the first year installment of $2,500.  That will be paid directly to the Disbursement Office at his or her college and will be designated towards his/her first semester tuition.  The scholarship is renewable for up to 3 additional years.  The recipient can remain eligible during the 3 additional years by maintaining a 3.0 or better GPA and staying involved in the Foundation by continuing participation in Foundation events.
The Andrew L. Hicks, Jr. Foundation is pleased to announce that the Andrew L. Hicks, Jr. Memorial Scholarship was awarded to Dan Hughes, Henderson High School Class of 2011 graduate, on June 7, 2011.  Dan is the first winner of the newly established scholarship in Andrew's honor.  Dan plans to attend Kutztown University in the fall of 2011.  He will be studying to become a teacher.  No one is more deserving of this unique and very personal award.
In order to qualify for this annual scholarship a student must:
Be a member in good standing of his/her Henderson High School senior class.
Have participated in the Henderson High School Boys Soccer and/or Boys Ice Hockey program for at least one full season during his/her high school career.
Have maintained a minimum of a 3.0 Grade Point Average.
Have been accepted to and is planning to attend a four year college or university.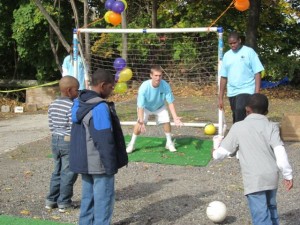 In addition, it is important that the student has demonstrated a heart for community service and had participated in at least one Andrew L. Hicks, Jr. Foundation activity during the course of the year.  Dan did that by volunteering at the Fall Carnival in October of 2010.  He is also has a history of volunteering with Special Olympics.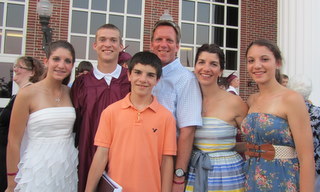 The Foundation is thrilled to have presented Dan with this award.  We are confident that the scholarship will encourage Dan to continue to use his gifts to serve his community, honor God, and remember Andrew.  Congratulations, Dan!  We look forward to working with you for the next four years!