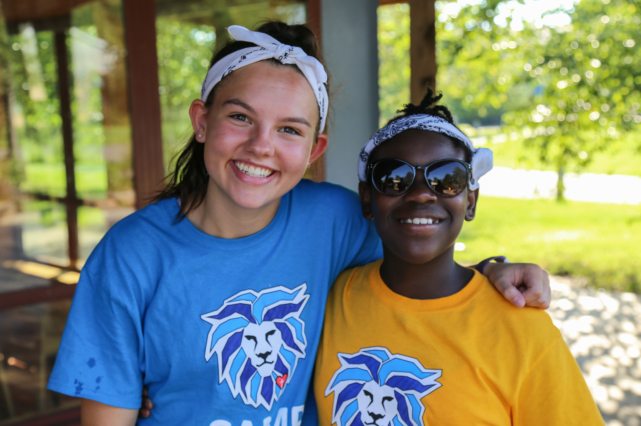 Camp Registration: Counselors/ Adult Chaperones
Come join the us for 5 days/4 nights at Camp Lionheart. Sign up today to become a Counselor/Adult Chaperone/Dining Hall Staff Member at our fun adventure camp. You along side our Chester participants will experience everything from zip lining, to kayaking, to swimming, and so many more fun games and activities. We would love to have you spend the week mentoring and helping provide the best week of Camp possible for our Chester children! Look back on Camp Lionheart last summer.
DATES:
Sunday, Aug. 5 – Thursday, Aug. 9
LOCATION:
NorthBay in North East, MD
Who:
Camp Lionheart Counselors (Going into Grades 10-12) / Adult Chaperones (18 and over)

How to Sign Up:
Step 1:  Print the respective application: Counselor / Chaperone / Dining Hall Staff
Step 2: Complete all the required forms. There is a checklist included.
Step 3: Turn in the forms, applicants insurance card copy, a photo, and the payment.
Please mail forms and money to:
Julie Bernard / Andrew L. Hicks, Jr. Foundation P.O. Box 177 Downingtown, PA 19335
Registration Due: FRIDAY MAY 4, 2018
YOU ARE NOT OFFICIALLY REGISTERED UNTIL ALL FORMS AND PAYMENT HAVE BEEN SUBMITTED.