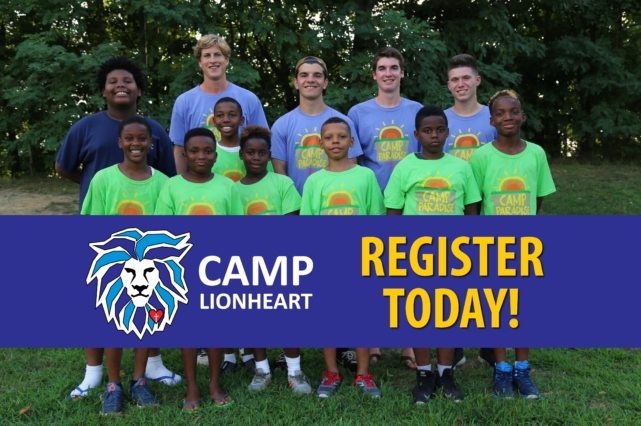 Camp Lionheart Registration
The Andrew L. Hicks, Jr. Foundation would like to announce the new name of our annual summer camp: Camp Lionheart! Camp is still being held at NorthBay in Maryland this summer and registration is currently open! We hope you will consider joining us this summer at Camp Lionheart!

DATES:
Sunday, August 6th – Thursday, August 10th.
LOCATION:
Camp will remain at NorthBay in North East, MD – just a one-hour ride from Chester, and transportation is provided.
AGES:
Camp is designed for rising 3rd, 4th, 5th and 6th graders.
RISE Camp is held on the same dates and at the same location, as Camp Lionheart. RISE Camp is open to all RISE students and applications are being distributed at RISE meetings through Mr. Marvin. Please call him at 866-2554-5710 x 5 if you are a RISE student and have not yet received your RISE Camp folder.
ACTIVITIES:
Together the 12-person cabin enjoys activities such as swimming, rock wall climbing, kayaking, a 3-man adventure swing, a zip line, hiking, ping-pong, air hockey, beach campfires, and both a low and high ropes course!

We are looking for volunteer Counselors, Adult Chaperones, and Dining Hall Staff for the week at Camp Lionheart! Click below for more information and to print the application.
Camp Lionheart: Camper Application
Camp Lionheart: Counselor Application
Camp Lionheart: Chaperone Application
Dining Hall Staff: Dining Hall Staff Application
RISE Camp: RISE Camper Application